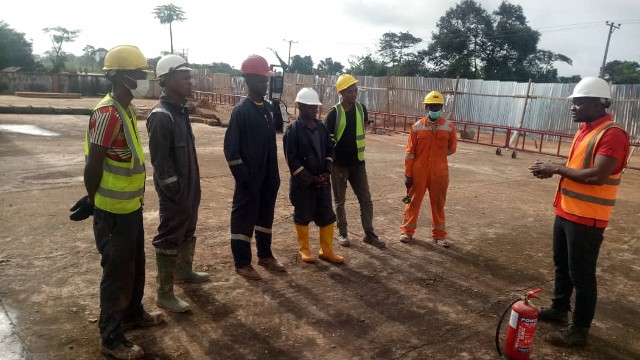 About Us
We are an indigenous company established in 1987 although incorporated on 21st July, 1992 with the Corporate Affairs Commission in Abuja with Registration number RC 168007. It was put together to practice and advance Architectural and Engineering designs and techniques particularly when the expected or desired solutions rest on resolving unusual challenges. Gradually, it metamorphosed into an integrated group of professionals engaged mainly in design and build or turn-key projects. Anzallah Limited has the capacity and capability to undertake Architectural and Engineering Consultancy Services, Civil/Building Engineering works including sundry Mechanical and Electrical Services. We are in partnership with LDW Llyod Dynamorweke GmbH (Formerly AEG Motors) of Germany for sales and maintenance of Electrical machines mainly DC generators and Drive Systems.
Finally, engagement of our building and construction equipment's when not in use gave rise to our interest in Equipment Leasing. We have also excelled in this area, where we have our equipment leased to various companies. This equipment include Earth moving machines, Heavy duty trucks and Light/Medium duty vehicles like Toyota Pick-Up vans, Buses and Cars.
Our Planning Department is always on the lookout for profitable ventures that will also be of interest to the company, and organizing various trainings and seminars for staff for general improvement to make us remain acceptable and in great demand to our clients.
Send Message to listing owner
Please
log in
to be able to send messages to the listing owner.