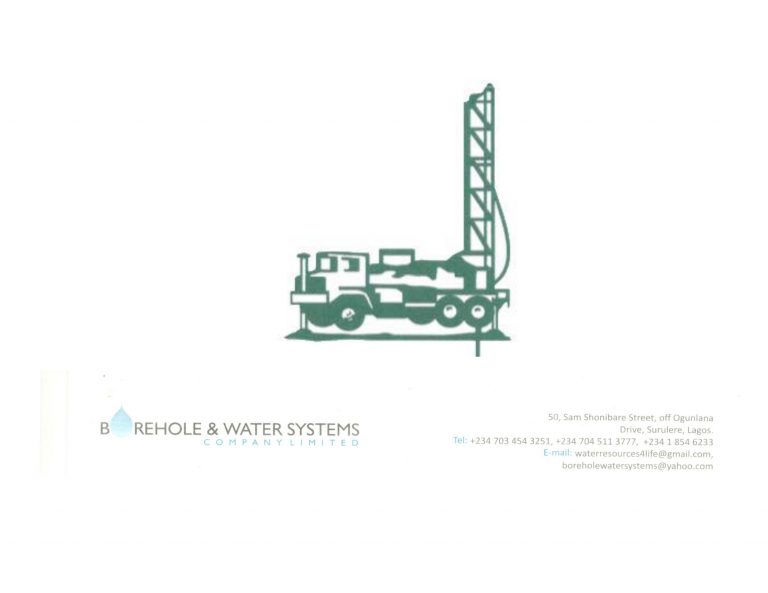 About Us
Borehole & Water Systems Company is a reputable; all water related engineering company, with longstanding and outstanding track records within the shortest possible time. Previous works have taken our expertise from the northernmost regions to the southernmost regions of Nigeria. These myriad of experiences has skilled us in the varying terrain that exist; thus making us the most qualified candidate for any water related infrastructural task that is requested of us.
Our core competency lies in our ability to design and deliver turnkey projects in the areas of water supply and firefighting.
Specializing in:
A. BOREHOLE(DEEP WELL) SERVICES:
1. Drilling, Construction &
Completion
2. Rehabilitation & Activation
3. Servicing
4. Pump Installation
5. Downhole Video Logging
6. Geophysical Survey
7. Borehole Logging
B. WATER TREATMENT SERVICES:
1. Design, Construction and Installation of Water Treatment Facility
2. Servicing of Water Treatment Plants
3. Water Quality Analysis
4. Design and Installation of Water Storage Systems
5. Pipeline Reticulation Design, Installation, Service & Maintenance
Send Message to listing owner
Please
log in
to be able to send messages to the listing owner.