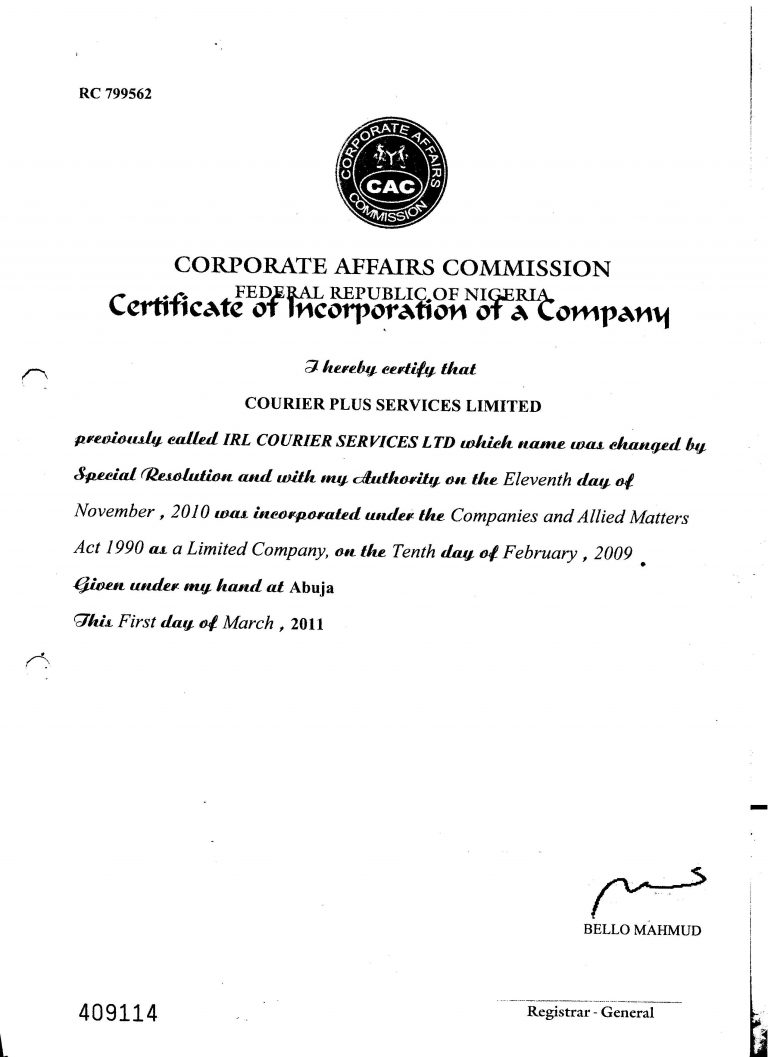 About Us
We write to introduce to you CourierPlus Services Limited. We are one of the leading Express Courier and Logistics Service Companies in Nigeria, presently the fourth largest in the country delivering documents, parcels and heavy cargo throughout the country and to over 195 countries worldwide.
Over 300 dedicated and highly skilled professionals at CourierPlus provide the entire range of solutions that begin from strategy consulting to implementing customized solutions. Our unique delivery model allows us to leverage local competencies to offer global competitiveness to our clients
CourierPlus specializes in providing a full range of logistics and courier services that is designed to help our customers meet their delivery performance targets at a reasonable budget with excellent customer service support.
Our proposed Offer
Based on our understanding of your goal, we will provide solutions to address a range of business needs along your value chain which includes:
• International Express and Freight Services. Pick-up and delivery of documents, samples, equipment, Repair & Return of spare parts, and parcels, from/to any part of the world.
• Domestic Express within Nigeria for documents, samples, equipment, Repair & Return of spare parts, and other urgent deliveries of not more than 20kg per cartoon.
• Domestic Economy within Nigeria for consolidation of shipments above 20kg
• Full truck load movements
Courierplus is poised to delight you with our customized services that guarantee timely deliveries, competitive rates, security & integrity of your packages achievable by leveraging on our people, experience, resources, technology and a strategic nationwide network which allows you concentrate on your core competence while trusting us to deliver on our promises.
Courierplus offers you the opportunity to have your business registered with us, to enable you enjoy:
• Goods in Transit Insurance;
• Prioritizing shipments based on signed Service level Agreement;
• Flexible pricing based on volume, and frequency of shipments;
For further information on our service offering and how we can immediately be of service to you, kindly find attached profile and other relevant documents for your perusal. You can also contact the undersigned.
We look forward to a mutually beneficial business relationship.
Yours faithfully,
For: CourierPlus Services Ltd.
Name: MICHAEL AGUDAH
Regional manager
Email: m.agudah@courierplus-ng.com
Telephone: 08062347102, 09038856720
Send Message to listing owner
Please
log in
to be able to send messages to the listing owner.