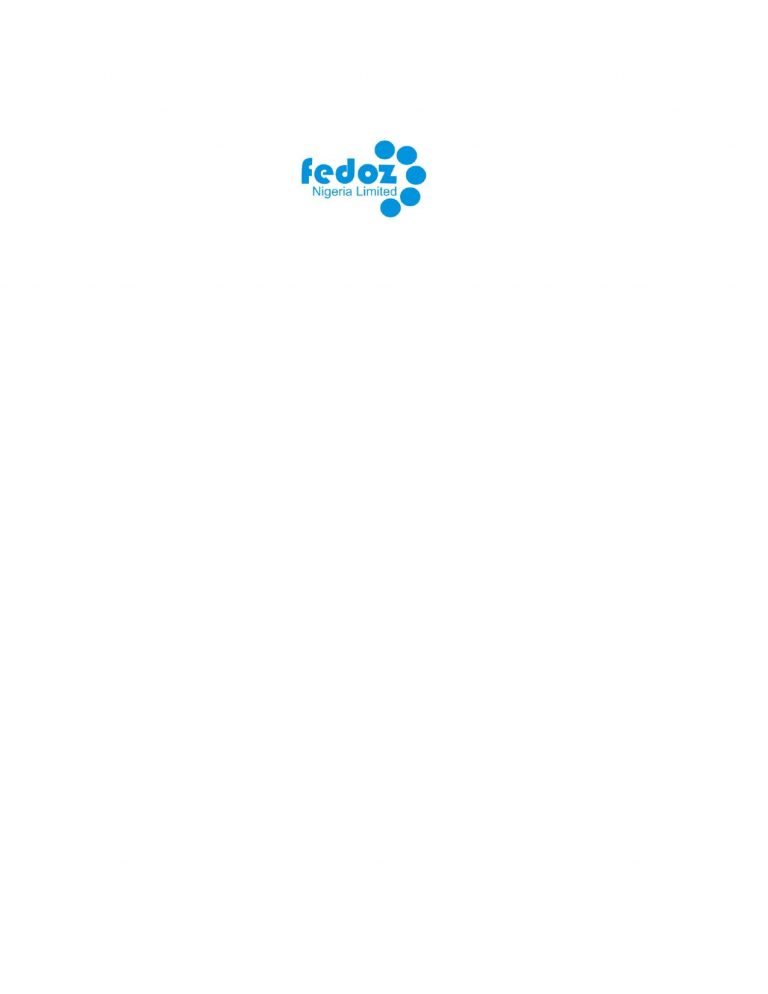 About Us
Fedoz Nigeria Limited is a composite Oil and Gas firm offering Engineering, Procurement, Construction,
Installation and Maintenance (EPCIM) Services in Oil and Gas, Power Generation, Chemical Processing,
Mining, and Water & Wastewater industries; WE PROVIDE ENGINEERING, PROCUREMENT, CONSTRUCTION,
INSTALLATION, MAINTENANCE & MODIFICATION SERVICES TO CLIENTS IN OIL & GAS INDUSTRY.
Fedoz is a wholly indigenous company with her board of directors and management all Nigerians.
Incorporated in the year 2002 with RC No: 459607, We have developed local content development
strategy in accordance with the provision of National Local Content Development Plan, and also with
regulatory permits to operate in this sector.
A Company with global capabilities and reputation to deliver cost effective solution services. At Fedoz
Nigeria Limited, we are willing and determined to put our resources, knowledge and experience to your
best advantage at all times. Fedoz has cordial relationship with various communities in the Niger Delta
and have worked successfully in the Niger Delta oil rich region of Nigeria.
We are committed to worldwide excellence with a complete range of pumps to
support core markets which are Oil & Gas, Chemical, Power, Industrial Applications, Water and Mining.
Fedoz together with her technical partners; has the capability to service and repair
all varieties of vertical and horizontal pumps and related equipment.
We offer comprehensive service solutions for the calibration, maintenance and trouble-shooting of
electronic and mechanical process instrumentation and controls.
Send Message to listing owner
Please
log in
to be able to send messages to the listing owner.