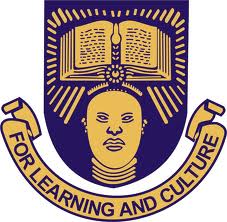 About Us
Obafemi Awolowo University is a federal government owned and operated Nigerian university. It was established in 1962 as the University of Ife. In 1987 it was renamed Obafemi Awolowo University in honour of Chief Obafemi Awolowo, one of the university's founding fathers and eminent lawyer, nationalist, and politician.
The university is organised into 13 faculties, which offer a range of undergraduate courses. There is also the postgraduate college and the College of Health Sciences. The university has a number of institutes including the Institute of Cultural Studies, Institute of Agricultural Research and Training, and Institute of Public Health.
Committed to the highest level of scientific research, the university has established several research centres, which are fully equipped with the latest technology. These include the Atmospheric Research and Information Analysis Lab and the Drug Research and Production Unit. The university also has its own teaching hospitals, which are used to carry out medical research by students and staff.
The Student Affairs Division is responsible for enriching the student experience and campus life. The division fosters student growth while offering support and information about programmes that will prepare students for a successful future in a diverse and constantly evolving society.
The university is located in Ife-Ife, an ancient Yoruba city in Osun State, southwestern Nigeria. Ife-Ife is considered a holy city and is thought to be the legendary birthplace of humankind by the Yoruba people. It is thought that the city is named after the god of divination, Ifa. Today Ife-Ife is known around the world for its ancient and naturalistic bronze, stone, and terracotta sculptures, which date back to the 13th century.
Send Message to listing owner
Please
log in
to be able to send messages to the listing owner.